Detailed definitions of 'Sustainable' Food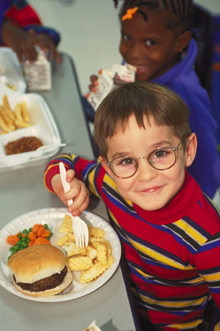 Check out

Public Sector Food Procurement Initiative
Food from around the world (click graphic)

What is Sustainable Food?
This site aims
to outline a whole range of issues and points of contact, and what you can do to help promote sustainable food. What you can do depends on your level, your skills, and your involvement in terms of time and money. With others we can do more. You can identify where best you can influence events in your organisation, in order to promote sustainable food.
The UK government is promoting sustainable food and farming through a number of initiatives both in farming and food sector. The Curry Report sets the scene for farming. The government wants the public sector to use its buying power to influence suppliers to help provide "millions of sustainable meals", spelt out recently (July 08) in Cabinet Office report 'Food Matters'

None of us can become "more sustainable" on our own. Yet we can all help to make a contribution. We work in partnership as envisaged at the

"Earth Summit 2002"

. We can identify our roles and work out what we can do, together.

We can all do something different that contributes to the overall target of "sustainability".
We are not going achieve sustainable systems of food production today; by definition, sustainability will take time to demonstrate. It should not be a tick box exercise, but involve many people each doing their bit. Our Sustainable Food Guide helps us all play the same tune....